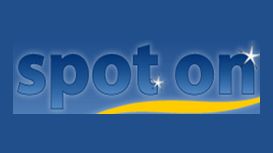 Are you or a friend/family member struggling to keep on top of the day to day housework and ironing? All our cleaners are interviewed in their own home and reference checked to give you peace of mind. Consider revising the address(es). Did you make a mistake when creating marker locations or did not provide a full geo-address?
---
Reviews and Ratings
I have 3 kids and my own business, which means I have very little time, Spot on cleaning are a God send, for the little it costs me I have more free time to spend with the kids, and working on building my business.
I have a regular 'Spot On' cleaner, she does a fantastic job, I often work long hours, and the last thing I want to do when I get home is start cleaning! Using Spot on means I always have a lovely clean house to come back to, giving me the time to relax and unwind in comfort after a long hard day.