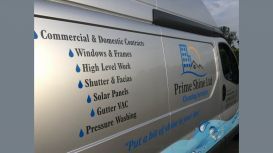 We are a family business and a leading window cleaner in Milton Keynes United Kingdom.
We are a highly professional company and strive for customer satisfaction within both our commercial
and domestic window cleaning sectors.
We offer a wide range of cleaning services and outline some details on our services page.
We supply our services to Schools, High rise buildings, Domestic and commercial property and retirement homes, If its dirty we can clean it!
Prime shine ltd as standard provide reliability, value for money, uniformed staff and not forgetting service with a smile!
We want to make sure you get a quality service by choosing us for your window cleaning services in Milton Keynes.
Our service goes beyond giving your windows back their shine - we also clean solar panels, gutters, cladding, conservatories and the use of pressure washing around your property or premises.
It can be a difficult decision choosing a service provider, but rest assured Prime Shine Ltd, will make all your worries disappear.
So if you would like either commercial or domestic window cleaner, please contact us for a free no obligation quote by calling us on 01908 850557 or 07557647815.
"Put a bit of shine in your day".
Services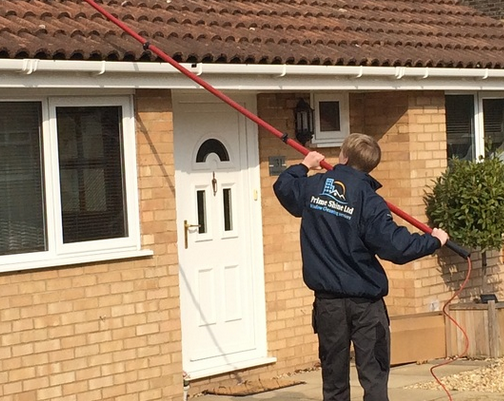 When you hire a domestic window cleaner you probably want more than just clean windows.
You want a timely, reliable service from someone who cares about your satisfaction.
With Prime Shine Ltd that's exactly what you'll get.
Clean windows and frames make a huge difference to the atmosphere of your home and those who live there.
You'll be proud when you come home to see a noticeable shine and your
Neighbours
will undoubtedly notice it too.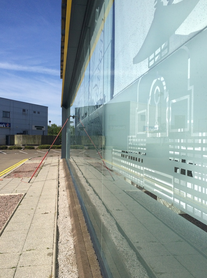 Our commercial window cleaning services are tailored to your business.
No matter what your premises
require we
will work with you to make sure we meet your needs and budget too.
For each commercial contract we can assure you that safety and Professionalism is our top priority and our finished quality of work will also be
to
the highest standard- we want to make you our clients happy and see
your
building shine.
Reviews and Ratings
Prime Shine provide a great service, with really friendly and trustworthy people for a good price. I would highly recommend them.
Leah and Steve cleaned our windows inside and out today and they have done an amazing job! The difference between the before and after is incredible. One very happy customer! Thanks guys, see you next month!
Totally recommend the work Steve has done for me so far, no problem big or small. I ask for info on removing sellotape off street door with his help he removed it for me. If your honestly not happy with his service you'll be mad very happy man and a pleasure to recommend him to ANYONE!