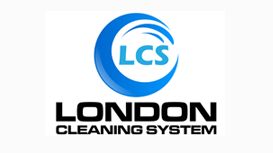 A new carpet purchase is one of the most enjoyable experiences for a new home owner. It allows them to inject their own sense of style into their home, and it brings value to the residence as well. Most industry experts agree that a professional carpet cleaning should be utilised every year, or every 12 to 14 months. This certainly rungs true for high traffic areas such as the living room. Astonishingly, some studies suggest that up to 9 pounds of dirt and grime are found within 1 square yard of carpet. The carpet might appear to be clean at first sight, but hidden dirt lies within the fibres. A regular cleaning will keep the carpet looking nice, and it will sanitise it.
London Cleaning System is equipped to handle any office cleaning job. Large, medium, and small businesses stand to benefit from hiring our trusted cleaning professionals. Our cleaners are trained professionals who operate within London and Essex. A trusted cleaning staff is prepared to ensure that your office space is hygienic, and ready to accept new clients. Employees feel safe and secure in a clean office as well. A professional appearance is the key to maintaining good customer relations, and we are prepared to assist you in this endeavour.
---
Reviews and Ratings
We do not have any reviews about London Cleaning System available right now.