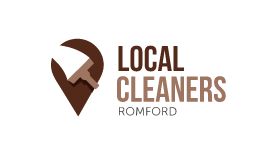 Local Cleaners Romford is the certified cleaning company in the area. It was established over a decade ago with the purpose of becoming the recognised and trusted cleaning service supplier in Romford RM1. At first we specilised only in carpet cleaning.
Soon after we started operating we realised that in order to guarantee our customers full satisfaction we had to give them something more. This idea led to our significant growth which resulted in a complete range of cleaning services for your home and business. Today we can proudly state that with Local Cleaners Romford you will find all the services you need at one place!
During the years we've managed to built a good reputation in Romford RM1. Our dedication to providing only the most professional cleaning procedures has won us many honours and awards. Along the way we've created stable business relationships with different organizations.
Local Cleaners Romford stands out not only by the way it serves its customers but also thanks to the methods and equipment we use. To ensure your health and the health of your family we are using only eco-friendly cleaning products. This allows us to guarantee your well-being and to take care of nature at the same time.
We've worked hard in order to have so many satisfied clients. Our efforts has payed off and today we are happy to say that we have helped more than 10 000 customers who recommend us and turn to us whenever they are in need of a cleaning company. We believe that our success is due to the believe that the customer always comes first. For us it's significant to know that the clients receive exactly what they want. Meeting their requirements in the most efficient way is our main goal.
---
Services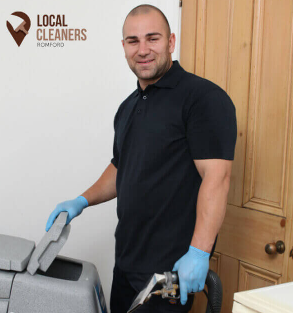 Carpet cleaning: covers the cleaning of a wide range of natural and synthetic carpets, removing stains, odours and discoloration while providing the fibers of the carpet with a full stain protection and a well deserved refreshing.
Rug cleaning: a treatment suitable for the proper cleaning of all rug types, both synthetic and natural fibered. We even have a special treatment that can deal with stains on exotic and expensive rugs, without any chance of damaging the fibers or colours of the rug.
Curtain cleaning: this is a treatment that is suitable for the cleaning of both synthetic and natural curtains, giving each type a proper cleaning done with natural ingredients that do not pollute your home. We remove stains, odours and dust accumulations, all in one go.
Upholstery cleaning: with this treatment we can thoroughly and evenly clean any upholstery type, from leather to suede and even Argyll. Done the right way, we are offering you a risk free cleaning for a wide range of furniture and upholstery.
Mattress cleaning: this is a very efficient way of removing stains, odours and bed bugs from the mattresses in your home. Using a high powered steam jet and professional grade U.V lights, we are capable of miracles.
Reviews and Ratings
We do not have any reviews about Local Cleaners available right now.