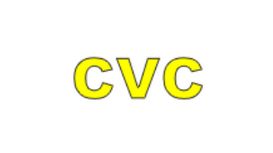 The CVC group provide a wide range of cleaning and repair services to business and house holders through out Leicestershire. CVC has achieved CICS accreditation. We have been audited and awarded certification. CICS is a health & safety accreditation scheme for the construction industry. It ensures that workers have an adequate knowledge of health and safety on building sites. CVC carry out work for schools, children's nurseries and old peoples homes. We therefore carry out checks on our staff members that come into contact with vulnerable people as part of our risk assessment.
Terms and Conditions: The work is guaranteed for 12 months. Price includes part and labour. Payable within 30 days of completion unless otherwise stated in writing. If payment is not made within 60 days and we resort to a debt collecting agency then either £35 or 10% of the order value will be added to the amount owing and interest will be charged on the overdue amount at 2% above the base rate.
---
Reviews and Ratings
We do not have any reviews about CVC Property Services available right now.