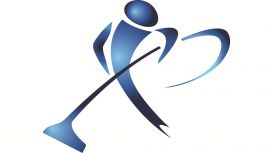 Cleaning Specialists is a family business based in Worcester run by myself Eddie Rhone and my wife Lesley. In that time we have always looked to improve our cleaning by investing in the latest equipment, including our van mounted cleaning machine that gives fantastic results and fast drying times and cleaning products, such as the new Encapsulation Products for cleaning commercial carpets. However one thing we don't change is giving our customers the best possible service, including old fashioned things like a specific appointment time not just stating mornings or afternoons.
We like the personal touch and we always like to keep you informed. Once you have become a customer you are not forgotten, we like to be loyal to our customers and not, once seen, soon forgotten. To do this we publish a monthly email newsletter just for fun, which we have a lot of positive feedback.
---
Services

Regular weekly vacuuming will help prevent soiling dulling colours and accelerating wear of the upholstery , pre-brushing with a soft brush will assist in dust removal. Rotate and reverse all of your loose cushions, if possible, every 2 weeks. All foam fillings, no matter how good the grade, will begin to compress and lose some of its spring with continued use, by rotating the cushions wear is evened out over all the cushions. Zips on cushions are there to ease assembly during the manufacturing process and do not necessarily indicate that the covers are removable.
Do not wash cushion covers in your washing machine as shrinkage may occur making it difficult to replace the covers on the cushionfillings. Try to avoid sharp objects and pets scratching the upholstery as these may cause snags in the fabric, if this does happen either try to push the snag back into the fabric with a needle or cut off with a pair of scissors , don't try and pull the thread out as this may cause further damage..For their own safety and that of the upholstery never allow children to use your upholstery to demonstrate their gymnastic abilities.

Use a high quality vacuum cleaner. Bargain vacuums often don't have the ability to lift all the grime and grit from carpet fibres . Over time these soils grind into the fibres, cutting them and causing carpets to look dull and soiled even after being freshly cleaned. Vacuum high traffic areas on a daily basis.
Peripheral areas need less attention but should still be vacuumed weekly. The best vacuum for carpeted areas is one with a beater bar or rotating brush and powerful suction. Be sure to adjust the vacuum for the height of the carpet. Take care with loop pile or berber carpets as deep brush agitation may damage them. Your carpet is designed for frequent vacuuming and will not wear it out.. Keep soiling away from your carpet by using entry mats, if you use them, you will track less soil and grit onto your carpet . This not only keeps your carpet looking cleaner, it also helps protect the fibres from abrasion and dulling. Keeping soil away from your carpet is the best way to maintain its appearance and value.
If you have the misfortune to spill or drop something on your carpet be sure to clean it up immediately, this can help stop a spill becoming a stain. Never rub the area as this can damage the carpet pile .
Reviews and Ratings
We do not have any reviews about Cleaning Specialists available right now.