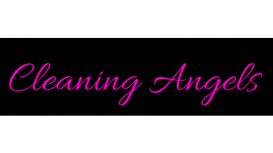 Our angels provide you with a cleaning service for your home in many different ways. If you are unsure of the service you wish for we can arrange a free visit to discuss this with you. We are here to help you with anything that we can around your home. From making beds to getting our hands down the loo to giving it the best clean we can. Even providing you with equipment and products if required.
Everyone needs a little help from time to time. We can be there on a daily bases to help you. It could be simple chores as tiding the children's toys away to helping with the breakfast clean up. emptying bins, Even a busy person on their own may need help, no matter what we are willing to be there for you. Our angels understand ,that when you get home from work the last thing you want to be doing is stood on your feet ironing. We can be there to help in many different ways, even if your a busy stay home mum with little ones under your feet. There is no reason that you should not call us to see what time we could free up for you to do more important things.
---
Reviews and Ratings
I've used Cleaning Angels now for over two years and I've got to say its an absolute pleasure to come home when they've been. They are professional, reliable and trustworthy and I wouldn't hesitate to recommend their services.
Having struggled for some time to find a cleaner that cleans the way I would clean, i. e. properly, I am delighted to have found Steff! For a thourough, efficient and reliable cleaner you need look no further. I would recommend Cleaning Angels to any of my friends.