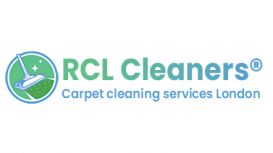 RCL- Carpet Cleaning Service London is Established in 2004. Since then we maintain the principles by which our company operates: professional service, detailed attention and efficient solutions to clients' needs. Our business model has a well-established admirable reputation in residential, private client, business (including letting agents service) and building, property developers and commercial sector. During the years we have created a large and diverse client base in which we became highly-respected cleaning firm across London.
RCL always offers a first-class carpet cleaning service. We have a fantastic history in specializing in complex and difficult cleaning tasks, accommodating promptly clients and resolving their problems in a way that meets their main objectives. We aim to treat customer carpets with the utmost care and affection often quickly and effectively using the most appropriate detergents and High-End cleaning equipment. Whether stain, grime, dust or alternative forms of nasty problems persist RCL always have the right methods and resolutions for it.
Business Verification Status
Reviews and Ratings
Great carpet cleaning service from RCL Cleaners. Stain treatment was an absolute top-notch.