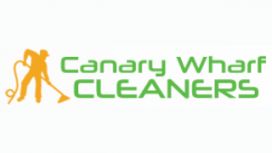 When our cleaning company was first born, it was much like a little baby-pink faced, innocent, exiting almost exclusively for the benefit of others. Since then, we were growing slowly but steady and this hasn't changed at all, once we took off we always had a clear mission and vision, usually focused around fast problem solving or tailoring a better cleaning service for you.
We naturally exceeding expectations and history has proven to all of us that lasting businesses are born from dedication to high character, high quality and high customer loyalty. Crucial point is that we had considered every customer critical.
Our business model is founded on three basic beliefs: respect for the individual, service to the customer and striving for excellence. But undergirding of all three is the commitment to act with integrity.
Business Verification Status
Reviews and Ratings
We do not have any reviews about Canary Wharf Cleaners available right now.