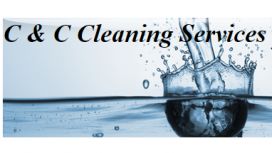 We are experienced in knowing the exact high standard that is expected from letting agents when a property is vacated, We will conduct a thorough clean of a property to letting agents specification. We use Prochem's state of the art carpet cleaning machinery and equipment, Which cleans deep down using high water jets to drive hot water/steam into the carpets pile and then with the powerful vacuum brings the water and dirt out leaving the carpets clean and fresh, We can clean curtains, upholstery and rugs removing stains and unpleasant odours.
---
Reviews and Ratings
David Garcia Cortes, Cambridge, Cambridgeshire
Terrible service! Booked and End of Tenancy Cleaning with them paid £288 for the cleaning of a 2 bedroom flat with a balcony. I hired C & C Cleaning Services because the letting agent recommended them to me, and I wanted to be sure that there would be no problems (as I would already be living abroad when the cleaning took place).

Well, so the cleaning took place, and a few days later I received an email from the letting agent saying they would charge me £30 extra because the cleaning had not been done properly (actually the charge was £60 but the landlord decided to only charge me for half of it). The check out report included pictures (attached) where... well, see for yourselves!. They hadn't even cleaned the balcony, and the rest of the apartment had excess dust in all the rooms. Hair in the sink and the shower... a complete and utter shame. Having paid £288 to ensure the cleaning would be done to a professional standard, I really felt ripped off.

But what's even better: one would think that C & C Cleaning would at least have had the minimum degree of professionalism to compensate me and pay for these £30. Well, you'd be wrong. They didn't. When I requested them to do so, they didn't even answer my email.

C & C Cleaning blamed the letting agent for not having given them the chance to visit the flat again to complete the cleaning. The letting agent said that they are busy and can't be managing re-entries in the properties when cleaning agencies don't complete the work properly the first time.

All in all, both the letting agent and C & C Cleaning expected ME to pay for their lack of reliability and professionalism. Luckily, finally, the landlord agreed to waive the charge and return me the remaining £30 from my deposit.

But, as far as C & C Cleaning is concerned, I would have ended up paying for their inability to provide a minimally decent cleaning service (for £288 I expected much more!).

So you're warned.