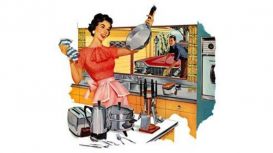 Done and Dusted. We are a small domestic cleaning business based in South Hertfordshire and we are absolutely passionate about customer service. Our mission is to provide all our customers with a 5* cleaning service. We believe you will be amazed at the quality of our service and the standard of cleaning we provide.
We are now into our 6th year of trading and some of our original cleaners are still with us!
Our cleaners are extremely hard-working, thorough, reliable, flexible and wholly committed to ensuring that you do not have to worry about keeping your home clean to the standards you take for granted. Leave it to us and come home to find it all done and dusted.
Services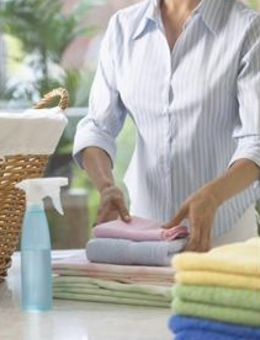 Our standard cleaning rates are £14.00 per labour hour for regular cleans and £16.00 for spring cleans/1 off type jobs. Price includes insurance and VAT but assumes you provide the equipment and materials. For spring cleans we can provide all materials/equipment needed for a fixed £30.00.
Here are a few of the services we can provide to help make your life easier:
regular weekly / fortnightly / monthly cleaning. The routines will be designed to suit your preferences and priorities. The cleaning will be adjusted to your personal requirements.
intensive spring cleaning of particular rooms or whole home.
laundry & ironing either on or off-site.
kitchen and bathroom blitz.
end of tenancy (EOT) clean - this will include insides of cupboards, oven, oven hood, fridge-freezer, dish washer and washing machine.
interior window cleaning.
"Caring and cleaning" our weekly cleaning service can be extended to include checking in on occupants/property, or could include shopping and other simpe but useful errands.
Professional carpet steam cleaning - Prices start @ £60 to handle a spot/stain. An average 3 bed is £150.00 inc VAT.
External window cleaning also offered at our standard hourly rate.
This list is just a sample of the things we can do to lighten your workload. If what you want doing isn't on the list it doesn't necessarily mean we can't do it ~ please ask us. No job is too small or too large. However, we recommend a minimum of 3 hours per week and our service can be provided on a regular or ad-hoc basis to suit your preferences and lifestyle.
Reviews and Ratings
We have used Done and Dusted for a few years now and have been very pleased with their service. Cleaners are friendly and reliable and despite having a weekly slot, arrangements are always flexible, including holiday periods. We hope to find an equally great cleaning company in our new home!
I have been using Done and Dusted for 18 months now on an adhoc basis and their service is fantastic. Flexible and accommodating to my last minute requests and consistently do a first class job.
We have a regular cleaning service and the cleaners are both friendly and reliable. The team are very flexible and helpful. Very good service.